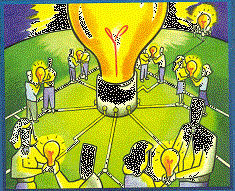 02 Nov

October 2011 | Building x-functional teams

The head of Research and Development for a multinational company needed to develop further the cross-functional team collaboration on innovation for specific product categories.

Situation:
The cross-functional team structure was already in place and performing up to expectations in most areas. With the recent addition of a new function to the team structure, the senior leader wanted to engage the key players across functions to take stock of progress to date and identify the way forward with the new team composition.

Solution:
Optimis developed and delivered a customised building high performing teams workshop designed to assess the team performance and individual contributions, ending with a new vision for the team and a set of commitments that would support the goals. Critical data was gathered to prepare the workshop through team member interviews and several online assessment tools. The resulting two day workshop was held offsite and attended by all members of the innovation team.

Results:
The team celebrated their past accomplishments and identified ways to address their areas of underperformance. Roles and responsibilities for each function and individual were clearly defined and participants reported that they had a much sharper understanding of their areas of contribution. The goals and commitments that the team set exceeded the expectations of the senior manager and all reported high confidence in the ability of the team to deliver.